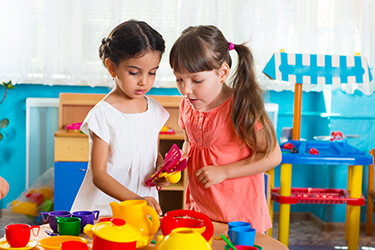 We are located on a 2.5 acre campus in eastern Jefferson. This space allows us the opportunity to provide HUGE outdoor play and learning areas for the children. We believe in teaching children elements of and the importance of sustainability. We provide gardens in which they grow food they actually harvest and eat. We have outdoor play spaces that are actually like classroom learning centers rooted in a natural setting.
Providence Childcare & Preschool is unique in that the preschool and pre-k teachers possess degrees in early childhood education and every program has a degreed team leader to assure ongoing integrity of the program. The program groups are formed based on Kindergarten entry year and they remain with their peer group for the entire "school year" in the age-specific, developmentally appropriate program. Providence Childcare & Preschool also employs a culinary trained chef to prepare homemade meals that are seasonally planned to ensure the freshest ingredients—sans processed foods, and they will be starting a gardening program spring 2016.
We utilize research-based curriculum to guide our interactions with and teaching the children in our program. We realize that curriculum is a living document and that there is no one shoe fits all. Currently we utilize Creative Curriculum, Get Set for School and Conscious Discipline. We also incorporate a screening process to assist parents in providing early intervention should the need present itself.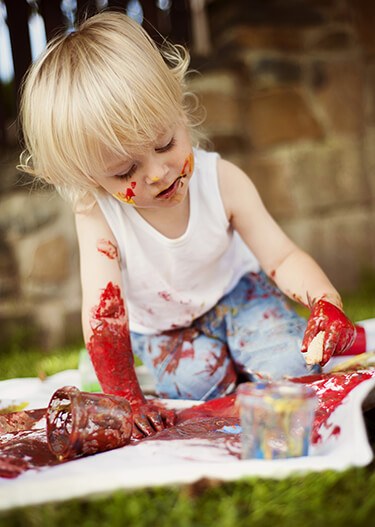 Providence Childcare & Preschool has been recognized by Louisville Mayor, Greg Fischer and Jeffersontown Mayor, Bill Dieruf, for participation in the Louisville Free Public Library's reading challenge goal and far surpassing the goals by reading 2000 books—a program in which they continue to participate. Providence Childcare & Preschool has also been an active partner with Sullivan University in their associates degree program for Early Childhood Education—providing a learning environment for college externs.
Providence Childcare & Preschool has provided care and a strong educational foundation for 2000+ children since 1999—a number that continues to grow annually. We have facilitated the successful transition of children into the most rigorous private schools and JCPS magnet schools, and children continue to far surpass Kindergarten Readiness Skills children are required to have because Providence Childcare & Preschool holds fast to our belief that we need to start small, dream big for each child.